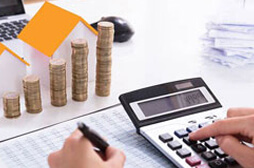 Indirect Tax
Report No. 26 of 2015 - Performance Audit on Levy and Collection of Service Tax on Works Contract Union Government, Department of Revenue - Indirect Taxes, Service Tax
Date on which Report Tabled:
Tue 08 Dec, 2015
Date of sending the report to Government
Government Type
Union
Union Department
Indirect Tax
Overview
We conducted the Performance Audit on assessees providing Works Contract Services, to seek an assurance that the indirect tax administration is adequately placed to safeguard the interests of revenue. We examined that, the Rules and extant instructions in ensuring proper assessment and collection of revenues, identification of defaulters, monitoring of exemptions etc. were adequate and adhered by the department. The Performance Audit was conducted in 33 selected Commissionerates including examination of records relating to 237 assessees.
The Performance Audit revealed certain inadequacies in the extant provisions, both of system as well as compliance issues relating to the assessment and collection of tax from the Works Contract Service.
On examination of records from data/dump-data relating to works contractors gathered from various sources, we identified 425 works contractors who had executed works contracts, had neither registered with the department nor paid service tax of Rs. 447.76 crore. (Paragraph 2.2.1)
In 1857 cases under 17 Commissionerates, we observed delays in submission of returns ranging upto 49 months involving late fee of Rs. 1.70 crore. (Paragraph 2.5.1)
We observed 145 cases of non/short-payment of service tax of Rs. 44.74 crore. (Chapter 3)
We observed 34 cases of irregular availing/utilisation of Cenvat credit involving an amount of Rs. 22.59 crore.(Chapter 4)
We observed 14 cases of incorrect availing of exemptions involving an amount of Rs. 17.81 crore. (Chapter 5),
We observed 44 cases, of incorrect application of rate of service tax and non/short payment of interest of Rs. 8.84 crore. (Chapter 6)
Download Audit Report