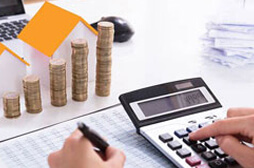 Indirect Tax
Report No. 4 of 2015 - Compliance Audit on Indirect Taxes - Services Tax Union Government, Department of Revenue
Date on which Report Tabled:
Tue 05 May, 2015
Date of sending the report to Government
Government Type
Union
Union Department
Indirect Tax
Overview
This Report has 178 audit observations on Service Tax, having financial implication of RS 772.08 crore. The Ministry/department had, till December 2014, accepted audit observations involving revenue of RS 477.22 crore and reported recovery of RS 130.29 crore.
Indirect tax revenue as a percentage of Gross domestic product has increased from 3.79 per cent in FY 10 to 4.41 per cent in FY 14. During the same period, Service Tax revenues as a percentage of GDP rose from 0.9 per cent to 1.36 per cent.
Measures initiated by the department to improve recovery of arrears have not made any impact. Arrear collection in FY 14 has fallen drastically to 3.12 per cent compared to 11.40 per cent in FY 13. Over 89 per cent returns marked by ACES for review and correction were pending corrective action.
Download Audit Report