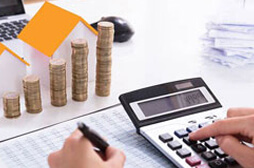 Indirect Tax
Report No. 7 of 2015 - Compliance Audit on Indirect Taxes - Central Excise Union Government, Department of Revenue
Date on which Report Tabled:
Tue 05 May, 2015
Date of sending the report to Government
Government Type
Union
Union Department
Indirect Tax
Overview
This Report has 68 audit observations on Central Excise duties, having financial implication of RS 125.11 crore. The Ministry/Department had, till December 2014, accepted audit observations involving revenue of RS 90.71 crore and reported recovery of RS 27.44 crore.
Central Excise revenue has shown negative growth during FY 14 and it has reduced by RS 6,390 crore over FY 13. Revenues forgone on account of Central Excise exemptions was RS 1,95,679 crore (RS 1,77,680 crore as general exemptions and RS 17,999 crore as area based exemptions) which is 115 per cent of the revenues from Central Excise.
Arrears pending for recovery have increased from RS 45,463 crore in FY 13 to RS 59,309 crore in FY 14 while collection has fallen sharply from RS 1,560 crore in FY 13 to RS 1,178 crore in FY 14. Non-recovery of Government revenue of RS 88.26 lakh despite the final order dated 7 February 2012 in favour of the department. Short payment of Excise duty of RS 3.57 crore on Interface SKO in pipeline transfers.
Download Audit Report