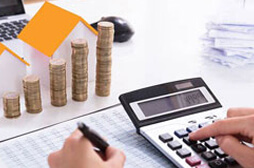 Indirect Tax
Report No. 8 of 2015 - Compliance Audit on Customs Union Government, Department of Revenue
Date on which Report Tabled:
Tue 05 May, 2015
Date of sending the report to Government
Government Type
Union
Union Department
Indirect Tax
Overview
The Report has a total revenue implication of Rs.2428 crore covering 150 paragraphs and four long thematic paragraphs. This includes 92 paragraphs involving money value of Rs.38.90 crore on which rectificatory action was taken by the department/Ministry in the form of issuing show cause notices, adjudicating of show cause notices and recovery of Rs.15.40 crore.
Customs revenue as a ratio of GDP has been stagnant at an average of 1.6 percent over the last five years. Exports have recorded a growth of 17 per cent while imports registered growth of 2 per cent during FY 14. Customs receipts grew at 4 per cent during the same period. The Customs Revenue forgone ranged from 43 to 63 percent between FY 10 to FY 14. Five schemes accounted for 79 per cent of total revenue foregone under the Schemes.
Customs revenue of RS 17,986 crore demanded up to March 2014 was not realized by the department at the end of the FY 14. Of this, RS 5,964 crore was undisputed. Seven Zones accounted for 72 per cent of total revenue arrears pending during FY 14. In the last five audit reports (including current year's report), we had included 656 audit paragraphs involving RS 4533 crore. Of these, the Government had accepted audit observations in 575 audit paragraphs involving Rs.320 crore and had recovered RS 109 crore.
Download Audit Report