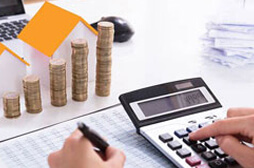 Indirect Tax
Report No. 9 of 2015 - Performance Audit on Export Oriented Unit scheme Union Government, Department of Revenue-Indirect Taxes,Customs
Date on which Report Tabled:
Tue 05 May, 2015
Date of sending the report to Government
Government Type
Union
Union Department
Indirect Tax
Overview
The Export Oriented Unit Scheme (EOU) was launched in December 1980, eighteen years after the first export processing zone (EPZ) was formed in Kandla and twenty years before SEZs came into being. Over the years the scheme has undergone various changes and its scope also expanded substantially. The scheme was introduced with the objective of boosting exports by generating additional production capacity. It was primarily designed for the promotion and growth of manufacture and export of value added products.
The functioning of EOUs is governed by three tier administrative set up. The Board of Approval (BoA) is the apex body and is headed by the Secretary, Department of Commerce. The Unit Approval Committee (UAC) at the Zone level deals with the approval of the units within the jurisdiction of Development Commissioner (DC), who is ex officio chairperson of UAC.
The provisions of the Custom and Central Excise law in respect of the EOUs are administered by the Commissioner of Custom and Central Excise under the control of Central Board of Excise and Custom (CBEC), Ministry of Finance (MoF).
Download Audit Report