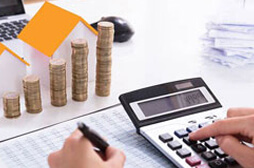 Indirect Tax
Report No. 6 of 2014 - Compliance Audit on Indirect Taxes - Services Tax Union Government, Department of Revenue
Date on which Report Tabled:
Fri 18 Jul, 2014
Date of sending the report to Government
Government Type
Union
Union Department
Indirect Tax
Overview
This Report contains 151 audit observations pertaining to Service Tax, having revenue implication totalling RS 265.75crore. The Ministry/department had, till February 2014, accepted 147 audit observations involving revenue of RS 262.29 crore and reported recovery of RS 65.28 crore.
The Audit Report for the year ended March 2013 has been prepared for submission to the President of India under Article 151(1) of the Constitution of India. Audit of Revenue Receipts - Indirect Taxes of the Union Government is conducted under section 16 of the Comptroller and Auditor General of India's (Duties, Powers and Conditions of Service) Act, 1971.
The Report presents the results of audit of receipts of Service Tax. The observations included in this Report cover the findings of test checks conducted during 2012-13, as well as those which came to notice in earlier years but were not included in previous Reports.
Download Audit Report