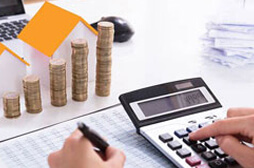 Indirect Tax
Report No. 8 of 2014 - Compliance Audit on indirect Taxes - Central Excise Union Government, Department of Revenue
Date on which Report Tabled:
Fri 18 Jul, 2014
Date of sending the report to Government
Government Type
Union
Union Department
Indirect Tax
Overview
This Report contains 62 audit observations pertaining to Central Excise duties, having a revenue implication totaling RS 182.90 crore. The Ministry/department had, until March 2014, accepted audit observations involving revenue of RS 179.44 crore and reported recovery of RS 21.29 crore.
Central Excise revenue has shown growth during FY09 to FY13 except in FY10. During FY13, Central Excise collections grew by 21.36 per cent over the previous year. Revenues forgone on account of Central Excise exemptions continued during FY13. Exemptions under section 5A(1) of the Central Excise Act amounted to RS 2,06,188 crore (RS 1,87,688 crore as general exemptions and RS 18,500 crore as area based exemptions) i.e. 117 per cent of the revenues from Central Excise.
Cases involving duty of RS 17,020.54 crore were pending as on 31 March 2013. The pendency is increasing every year. 326 cases involving RS 1,353.85 crore were pending for more than two years. Arrears pending for recovery reached to RS 47,621 crore in FY13 while collection was only RS 1,884 crore during the year. Pendency of arrears is increasing every year and the recoveries were a meagre 5 per cent of outstanding arrears.
Download Audit Report