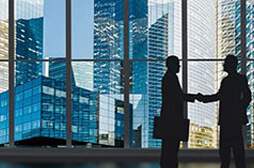 Commercial
Report No. 9 of 2016 - Union Commercial Financial Reports of Central Public Sector Enterprises
Date on which Report Tabled:
Tue 03 May, 2016
Date of sending the report to Government
Government Type
Union
Union Department
Commercial
Sector
Industry and Commerce
Overview
As on 31 March 2015, there were 570 Central Government Public Sector Enterprises (CPSEs) under the audit jurisdiction of the Comptroller and Auditor General of India. These included 390 government companies, 174 government controlled other companies and six statutory corporations. This Report deals with 365 government companies and corporations (including six statutory corporations) and 156 government controlled other companies.
During 2015-16, the accounts of 333 Government companies, 150 Government controlled other companies and 5 Statutory Corporations were received, out of which accounts audit of 217 Government companies, 60 Government controlled other companies and 5 Statutory Corporations was conducted. Forty nine companies (including 19 government controlled other companies) whose accounts were in arrears for three years or more or were defunct/under liquidation are not included in the report. There was a net impact of Rs.8387.82 crore on the profits in respect of 57 CPSEs as a result of our supplementary audit. Similarly the impact on disclosure of assets and liabilities was to the extent of Rs.16,394.97 crore. Deviation from the accounting standards was also noticed in the accounts of 31 CPSEs.
As per the DPE guidelines all CPSEs are required to pay dividend amounting to 20% of profit after tax or 20% of equity whichever is higher. 24 CPSEs did not disburse the required amount of dividend although they had sufficient profit after tax and Government was deprived of Rs 9,475 crore on account of such short payment of dividend. Further, 24 CPSEs did not issue bonus shares though free reserves were in excess of three times of their paid-up share capital.
Download Audit Report