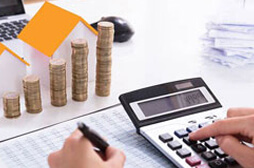 Indirect Tax
Report No. 12 of 2014 - Compliance Audit on indirect Taxes Union Government, Department of Revenue Customs
Date on which Report Tabled:
Fri 01 Aug, 2014
Date of sending the report to Government
Government Type
Union
Union Department
Indirect Tax
Overview
The Customs Compliance Report has been chapters comprisisng 139 paragraphs with revenue implication of Rs. 1832.41 crore., Of these, in respect of 84 paragraphs, involving money value of Rs. 39.67 crore, the department/Ministry had taken rectificatory actiuon in the form of issusing show cause npotices, adjudicating show cause notices and effecting reocvery of Rs. 10.88 crore.
Customs revenue as a ratio of GDP has been stagnant at around 1.7 percvent. Exports have recorded a growth of 11.48 per cent while imports registered growth of 13.80 percvent during FY13. Customs revenue of Rs. 11,835.91 crore dfemanded up to March 2013, was not realised by the department at the end of the FY13. Of this Rs. 2,468 crore was undispsuted. Duty exemption/remission schemes, Incorrect application of General exemption notifications. Assessemnt of customs revenue.
Mis-classification of goods. Management of narcotic substances (DoR). Disp[osal of seized and confiscated goods. Import General manifest and export General manifest and Public and priovate bonded warehouses.
Download Audit Report