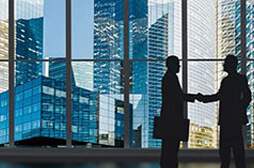 Commercial
Report No 16 of 2016 - Union Ministry of Finance Public Debt Management Performance Audit
Date on which Report Tabled:
Tue 26 Jul, 2016
Date of sending the report to Government
Government Type
Union
Union Department
Commercial
Overview
A performance audit on Public Debt Management was conducted as public debt constituted a significant portion of the receipts of the Union Government. The total outstanding public debt of India as on 31 March 2015 was Rs 51,04,675 crore of which Rs 47,38,291 crore (92.82 per cent) was internal debt and Rs 3,66,384 crore ( 7.18 per cent) was external debt.
This performance audit was conducted in order to assess whether the Government of India (GOI):
had a clear and explicit legal as well as organizational framework for managing Public Debt;
had a debt management strategy to enable minimization of the risk and cost involved;
had established an arrangement for effective execution of debt management activities and adopted sound practices in debt servicing; and
had set up effective information systems which enabled complete and accurate public debt reporting system/debt database, to provide reliable financial information and to meet legal requirements.
The report covers the period from 2009-10 to 2013-14. However, the facts and figures were updated upto 31 March 2015.
The report includes a review of the existing legal and organizational framework for management of public debt. The report in its section on organizational framework highlights that a separate Public Debt Management Agency has not been constituted and the fact that all the traditional functions of the Middle Office are not being carried out. Non existence of the Debt Management Strategy has also been highlighted in this section.
In the section relating to borrowing activities of the GOI, absence of criteria for devolvement of securities on primary dealers and failure to consider Finance Plus benefits in availing external assistance have been pointed out. The report also points out areas for improvement in the Debt Information System, Debt Servicing and Debt Reporting in the sections dealing with these subjects.
Download Audit Report