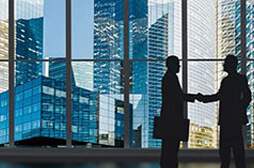 Commercial
Report No. 15 of 2016 Volume I - Compliance Audit on Commercial Department Union Government
Date on which Report Tabled:
Mon 08 Aug, 2016
Date of sending the report to Government
Government Type
Union
Union Department
Commercial
Sector
Finance,Transport & Infrastructure,General Sector Ministries and Constitutional Bodies
Overview
Audit Report No. 15 of 2016 of the Comptroller and Auditor General of India (C&AG) in two volumes includes important audit findings noticed in test check of accounts and records of Public Sector Undertakings and Corporations owned by Government of India conducted by the Comptroller and Auditor General of India under Section 143 (6) of the Companies Act, 2013 or the statutes governing the particular Corporations.
Reports in relation to the accounts of a Government Company or Corporation are submitted to the Government by the C&AG under the provisions of Section 19-A of the Comptroller and Auditor General of India (Duties, Powers and Conditions of Service) Act, 1971, as amended in 1984.
This Report contains 53 individual observations (32 observations in Volume I and 21 observations in Volume II) relating to 31 Public Sector Undertakings (20 in Volume I and 11 in Volume II) under16 Ministries/Departments (11 in Volume I and five in Volume II).
Total monetary value of audit observations is Rs 15,673.45 crore (Rs 5,936.76 crore in Volume I and Rs 9,736.69 crore in Volume II).
Download Audit Report