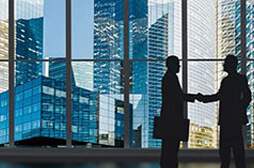 Commercial
Report No. 25 of 2016 - Compliance Audit on PAHAL Commercial Department Union Government
Date on which Report Tabled:
Fri 12 Aug, 2016
Date of sending the report to Government
Government Type
Union
Union Department
Commercial
Overview
Audit Report No.25 of 2016 of the Comptroller and Auditor General of India (C&AG) which has been laid before the Parliament today, is on the audit of Implementation of PAHAL (DBTL) Scheme. The PAHAL (DBTL) Scheme envisaged curbing pilferage and diversion in domestic LPG distribution system by affecting transfer of subsidy directly into the Bank account of eligible consumers. The Scheme is being implemented by the three Government owned Oil Marketing Companies, namely, Indian Oil Corporation Limited (IOCL), Hindustan Petroleum Corporation Limited (HPCL) and Bharat Petroleum Corporation Limited (BPCL) through its network of LPG distributors who constitute the interface with consumers
The audit objective was to assess whether the implementation of the Scheme:
Effectively removed incentive for diversion of LPG cylinders;
Weeded out fake/duplicate LPG connections effectively;
Provided for protecting entitlement and ensuring subsidy to the consumers;
Effectively improved availability/delivery of LPG cylinders to genuine users;
Allowed self-selection in subsidy, i.e., (subsidy giving up); and
Was carried efficiently and in compliance with the laid down process.
The findings are reported to indicate the extent of achievement of the Scheme objectives and to highlight certain inconsistencies from system perspective so that the Scheme and the systems can be fine-tuned for even better delivery of services to LPG consumers.

Download Audit Report