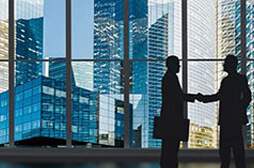 Commercial
Report 35 of 2016 - Union Performance Audit on 'Fuel Management of Coal Based Power Stations of NTPC Ltd
Date on which Report Tabled:
Fri 03 Feb, 2017
Date of sending the report to Government
Government Type
Union
Union Department
Commercial
Overview
The Performance Audit on Fuel Management of Coal Based Power Stations of NTPC Ltd. covered fuel management of 13 out of 26 coal based power stations of NTPC and its Joint Ventures. Audit examination covered the period from April 2010 to March 2016. Audit of fuel management of coal based power stations of NTPC indicated inefficiencies in coal procurement (domestic procurement and import), storage, supply and consumption which led to higher fuel cost of the stations which was passed on to the final consumers through higher energy charges.
Inadequate coal linkages of power stations, delay in signing of Fuel Supply Agreements and intra-year shortfall in supplies led to procurement of coal at prices higher than the notified rates.The Company incurred additional expenditure of`6869.95 crore over 2010-16 in procurement of domestic coal even as it lost an opportunity to generate revenue of `4299.80 crore due to full or partial outages of stations on account of shortage of coal. Weighment of domestic coal was not carried out regularly when the rakes arrived at power stations, despite the provision of in-motion weigh bridges.There were significant differences in quality denoted by Gross Calorific Value (GCV) of coal 'as received' in the power stations and 'as fired' by them. Such significant differences are not technically expected and are within the control of the power stations.Imported coal was of higher GCV compared to domestic coal but was stored in the same yard affecting the blending ratio of domestic and imported coal, used for energy billing.
Download Audit Report
public://noddy_books/Noody_Book_Report_No_35_Union Govt.pdf PDF (0 MB)