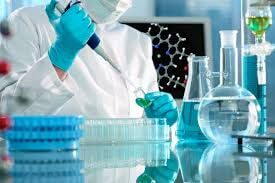 Scientific Department
Report No. 22 of 2014 - Compliance Audit on Management of Satellite Capacity for DTH Service, Union Government (Space)
Date on which Report Tabled:
Fri 28 Nov, 2014
Date of sending the report to Government
Government Type
Union
Union Department
Scientific Department
Sector
Science and Technology
Overview
Direct to Home (DTH) service is a satellite based broadcast service which entails distribution of multi-channel television programmes in Ku band. Ministry of Information and Broadcasting (MIB) is the nodal Ministry for broadcasting services in India. Department of Space (DOS) provides national space infrastructure through satellite transponder capacity to meet the telecommunication, broadcasting and security requirements of the country. Union Government approved (November 2000) the proposal of Ministry of Information and Broadcasting (MIB) to introduce DTH service in India. During 2004 to 2007, DOS entered into lease agreements with Doordarshan, Dish TV, Tata Sky, Sundirect DTH (Sun DTH), BIG TV (Reliance), Airtel Digital TV (Airtel) and D2H (Videocon) for hiring of satellite transponder capacity for providing DTH services.
The requirement for DTH service is of the order of minimum of five Ku band transponders going up to 18 to 24 transponders for providing 300 to 400 channels. Therefore, availability of Ku band transponders was the most important consideration while planning satellite capacity for DTH service. DTH service is also location specific. Since the dish antenna of the DTH customer has to be facing the satellite, satellite capacity should preferably be available at a particular position in the sky continuously. Therefore, larger number of Ku band transponders would be required continuously at the same position in the sky to ensure continuity of service.
The Union Cabinet approved an 'open sky' policy and allowed both Indian and foreign satellites to be used in DTH services with the condition that proposals envisaging use of Indian satellites would receive preferential treatment. DOS would acquire and allocate necessary transponder capacity from foreign satellites for short term periods, so that the service could be brought back to INSAT system as and when Indian satellite capacity was available.
Download Audit Report