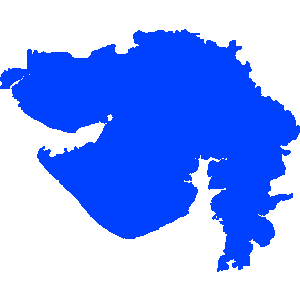 Gujarat
Report No. 3 of 2013 - Compliance Audit on Economic Sectors of Government of Gujarat
Date on which Report Tabled:
Tue 02 Apr, 2013
Date of sending the report to Government
Sector
Finance,Transport & Infrastructure,Power & Energy,Industry and Commerce,Science and Technology,Environment and Sustainable Development,Agriculture and Rural Development,Social Infrastructure
Overview
This Report has been prepared for submission to the Governor under Article 151 of the Constitution of India.
Chapter-I of this Report indicates audited entity profile, authority for audit, planning and conduct of audit, organisational structure of the office of the Principal Accountant General (E&RSA) and responses of the departments to the draft paragraphs. Highlights of audit observations included in this report have also been brought out in this Chapter. Chapter-II deals with the findings of compliance audit in Narmada, Water Resources, Water Supply & Kalpsar and Roads & Buildings departments. Chapter-Ill deals with the Chief Controlling Officer (CCO) based audits of Agriculture & Co-operation and Roads & Buildings Departments.
The Report covers significant matters arising out of the compliance and CCO based audits of Economic Sector departments. The Reports containing points arising from audit of the financial transactions relating to General and Social Sector departments. Local Bodies, Statutory Corporations & Government Companies and Revenue Receipts are being presented separately.
The cases mentioned in this Report are among those which came to notice in the course of test audit of accounts during the year 2011-12 as well as those which had come to notice in earlier years but could not be dealt with in previous Reports. Matters relating to the period subsequent to 2011-12 have also been included, wherever necessary.
Download Audit Report