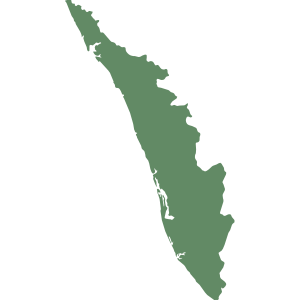 Kerala
Report No. 6 of 2014 - Performance Audit on Land Management by the Government of Kerala with special focus on land for Aranmula Airport and Smart City Kochi of Government of Kerala
Date on which Report Tabled:
Tue 08 Jul, 2014
Date of sending the report to Government
Overview
The land management policy laid down through various orders and circulars was not scrupulously followed. Though more than 38 Acts/Rules were framed from time to time after independence, there is no streamlined system for periodical renewal of lease and timely revision of lease rent. There was failure on the part of departments in identification and accounting of the Government land, post lease monitoring of the leased out land and in the collection of lease rent. Non/short realisation of lease rent, non resumption of land assigned on violation of lease conditions, alienation of Government land, cases of assignment of land to encroachers and cases of incorrect concession allowed to private entities etc were also noticed. Total financial impact of audit observations amounted to RS. 1,077.74 crore.
Considerable area of forest land was given on lease to Public Sector Undertakings. In the absence of a consolidated register showing details of land on lease, the extent of land on lease is not available in the Department in a consolidated form. The rate of lease rent in respect of PSUs was not revised since 1989 causing huge revenue loss to the Government. The Department also failed to collect lease rent arrears to the tune of Rs.196.85 crore in 140 cases where in 42,130.49 Ha. of forest land was leased out. Non-execution of lease agreements, short demand of lease rent, failure to check non-adherence to lease conditions, failure to take action in cases of violation of lease conditions, assignment of forest land in excess of Government of India directions etc were also noticed. Total financial impact of audit observations amounted to Rs. 215.46 crore.
Forty one allottees did not utilise (March 2014) the land measuring 180.57 acres allotted in different IT parks by KINFRA, KSIDC and KSITIL defeating the very objective. Deficiencies were also noticed in the acquisition, development and allotment of land by the PSUs. There was wasteful/extra expenditure on acquisition/development, purchase of land at exorbitant price and extending undue benefit to private sector companies. Unusual Joint Venture (JV) arrangements led to transfer of the land acquired for allotment to private hands (INKEL share holders). The financial impact of audit observations amounted to Rs. 212.02 crore.
Download Audit Report